IT Management

EuroAsia brings support to your organization in order to develop your infrastructure or implement solutions that will improve your productivity.

We also guide you for the optimization of your Information System by implementing performance management as well as governance and thereby reduce your operational costs.
Service Desk – User support

Need support for your users, monitoring for your infrastructure or else some user training?

Our Service Desk is there!
We are available from 7AM to 6PM (CET), Monday to Friday and we offer custom operating hours on request. These services are also available for home users.
Consulting

Having a project in the pipeline?
We undertake the management of this project and/or the drafting of a call for tenders. Then we assist you until the implementation of the solution.
Translation services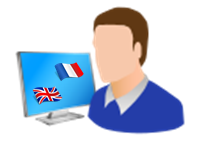 In addition, we offer English to French translation services.
Helpful for your projects but also for the translation of technical documentation and other texts such as internal notes, website content, etc.